Stress Adaptogen MD
Regular price
$115.00 USD
Sale price
$99.99 USD
Unit price
per
Sale
Sold out
A professional-strength Booster that promotes stress resilience for those with excess stress and shedding. Contains a blend of standardized stress adaptogens and phyto-actives that address stress as a root cause of hair thinning by balancing cortisol and modulating immune reactivity known to compromise the hair follicle.
Benefits
Stress Adaptogen MD was developed with four standardized stress adaptogens that holistically support the normal function of the HPA axis by targeting upstream, midstream, and downstream components of the HPA feedback loop as it relates to hair.
Balances stress hormones
Contains stress adaptogens shown to tone the HPA axis, balance cortisol hormones, and improve mental fatigue and general well-being.
Builds stress resilience
Features phyto-actives known to help the body recover from stress faster and build adaptation.
Immune system modulation
Stress adaptogens are known to support the immune system when triggered by stress.
Special Features
Formulated for physicians:
The first professional-strength stress adaptogen formulation created specifically to address excess stress as a root cause of hair thinning and excess shedding.
Medical grade:
Stress adaptogens are standardized for reliable results.
Promotes whole-body health:
Ingredients that are known to support the body's stress response and improve mood, focus, sleep, and overall well-being.
Effective and pure:
Free of gluten, soy, preservatives, binders, artificial additives, and hormones.
Recommendations
Pair with Nutrafol clinically effective hair growth nutraceuticals for an optimized, multi-targeted approach to hair thinning when stress is a major trigger.
Precautions
For adults only. If you are pregnant, nursing, or taking any medication or have a medical condition, please consult your healthcare provider before taking any dietary supplement. Keep out of reach of children. Do not use if the safety seal is damaged or missing.
Usage
Take two capsules of Stress Adaptogen MD once daily with or without food.
Share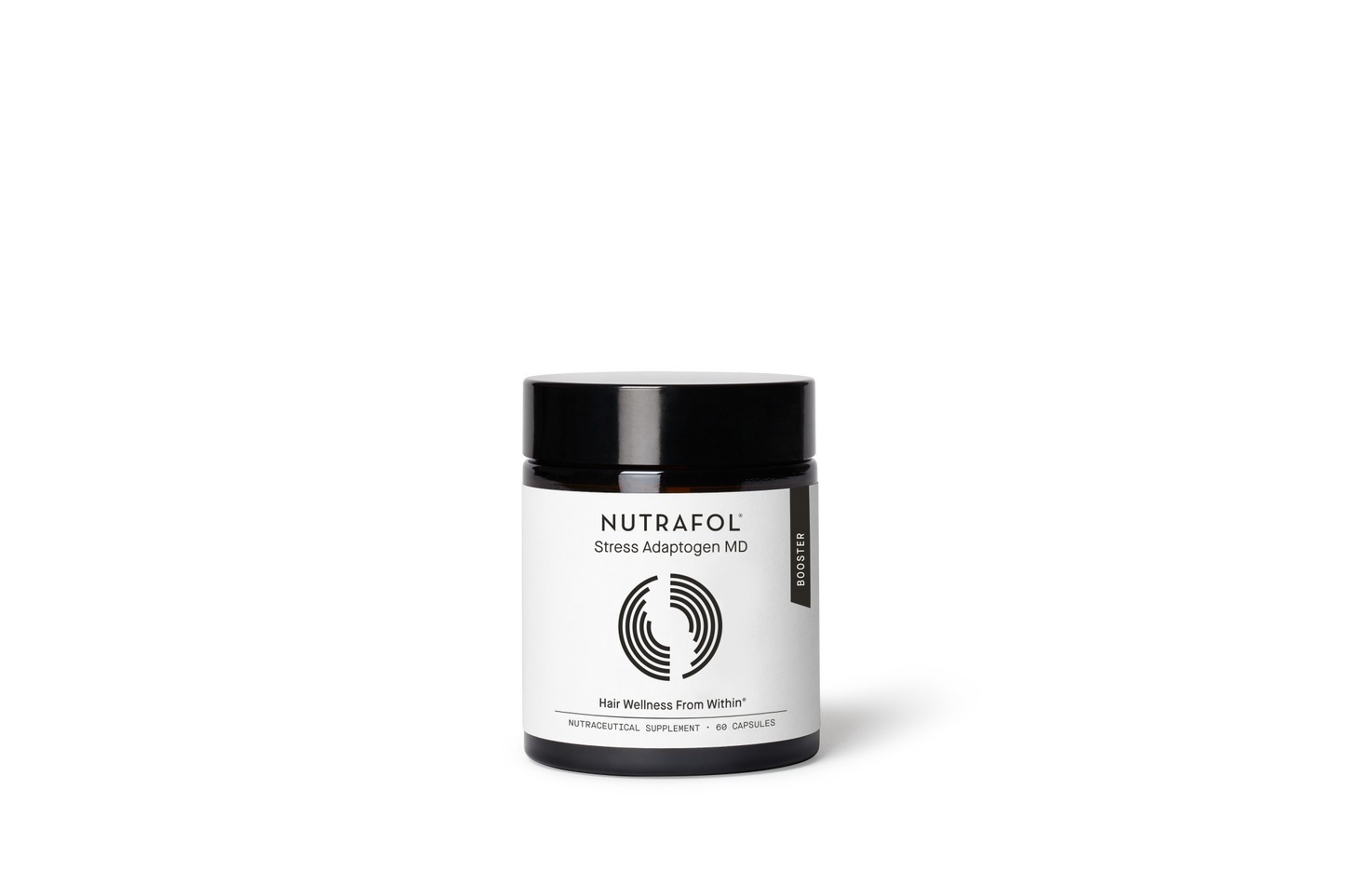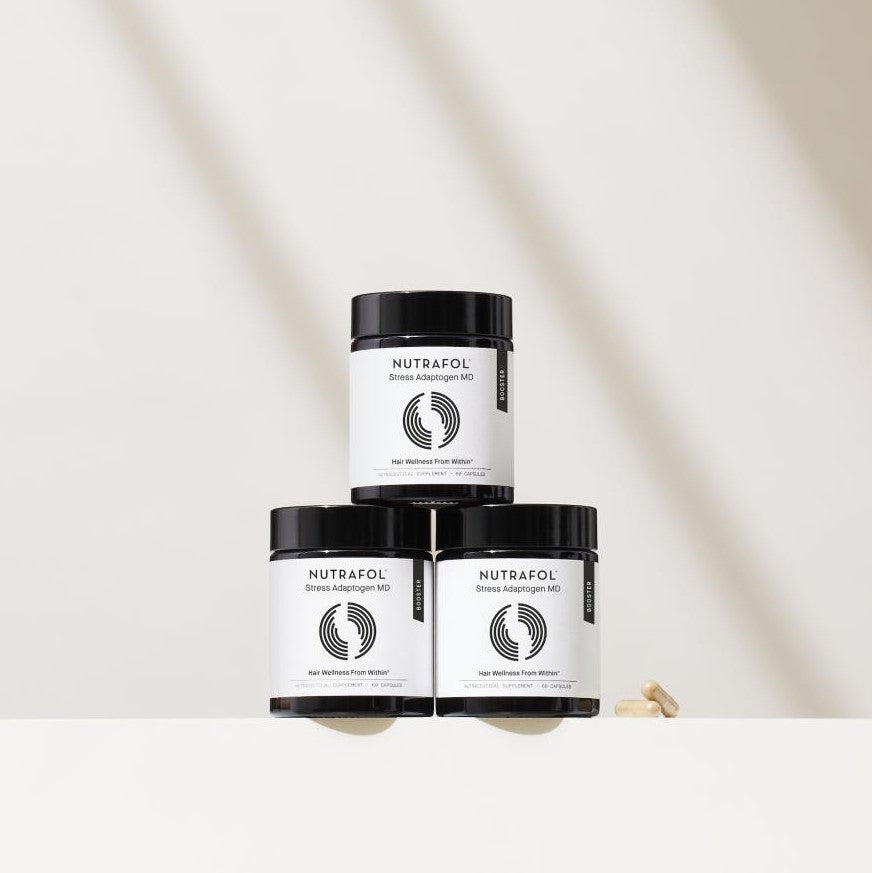 Free shipping on orders $50+