Nutrafol Womens Balance (3-Month Pack)
Regular price
$219.95 USD
Regular price
$264.00 USD
Sale price
$219.95 USD
Unit price
per
Sale
Sold out
A multi-targeting nutraceutical containing standardized ingredients that address key triggers of poor hair health including stress, DHT, free radicals, micro-inflammation, compromised nutrition, and hormone changes associated with menopause.
Benefits
Hair Growth – Ingredients clinically shown to increase hair growth, provide fuller hair, and maintain existing hair growth.
Hair Quality – Designed with ingredients to improve strength, shine, texture, appearance, density, and nourish hair from within.
Overall Health – Formulated with ingredients known to reduce symptoms of menopause, reduce stress and fatigue, improve sleep, improve the appearance of skin and nails, and promote overall feelings of wellness.
Special Features
Toxins and hormones may play a significant role in hair health during and after menopause. Enhanced with Maca root and Astaxanthin.
Synergen Complex Plus® is a proprietary blend of standardized
botanicals that target multiple factors affecting hair growth.*
Nutrafol Blend® is a proprietary blend of amino acids and botanicals designed to provide bioavailable nutrient support for healthy hair production.* Physician formulated with clinically tested, patented ingredients shown to be effective in humans.
Careful extraction methods to preserve the most potent part of each plant without harm.
Standardized to ensure each serving contains a clinically effective dosage.
Sourced responsibly from all over the world, manufactured in the United States.
Enhanced with bio-optimized technologies
Recommendations
Nutrafol recommends 4 capsules daily with a meal containing healthy fat.

Precautions
If you have a medical condition or are taking medications (especially blood thinning drugs) consult with your doctor before using. Not intended for children under 18, pregnant or nursing mothers.
Share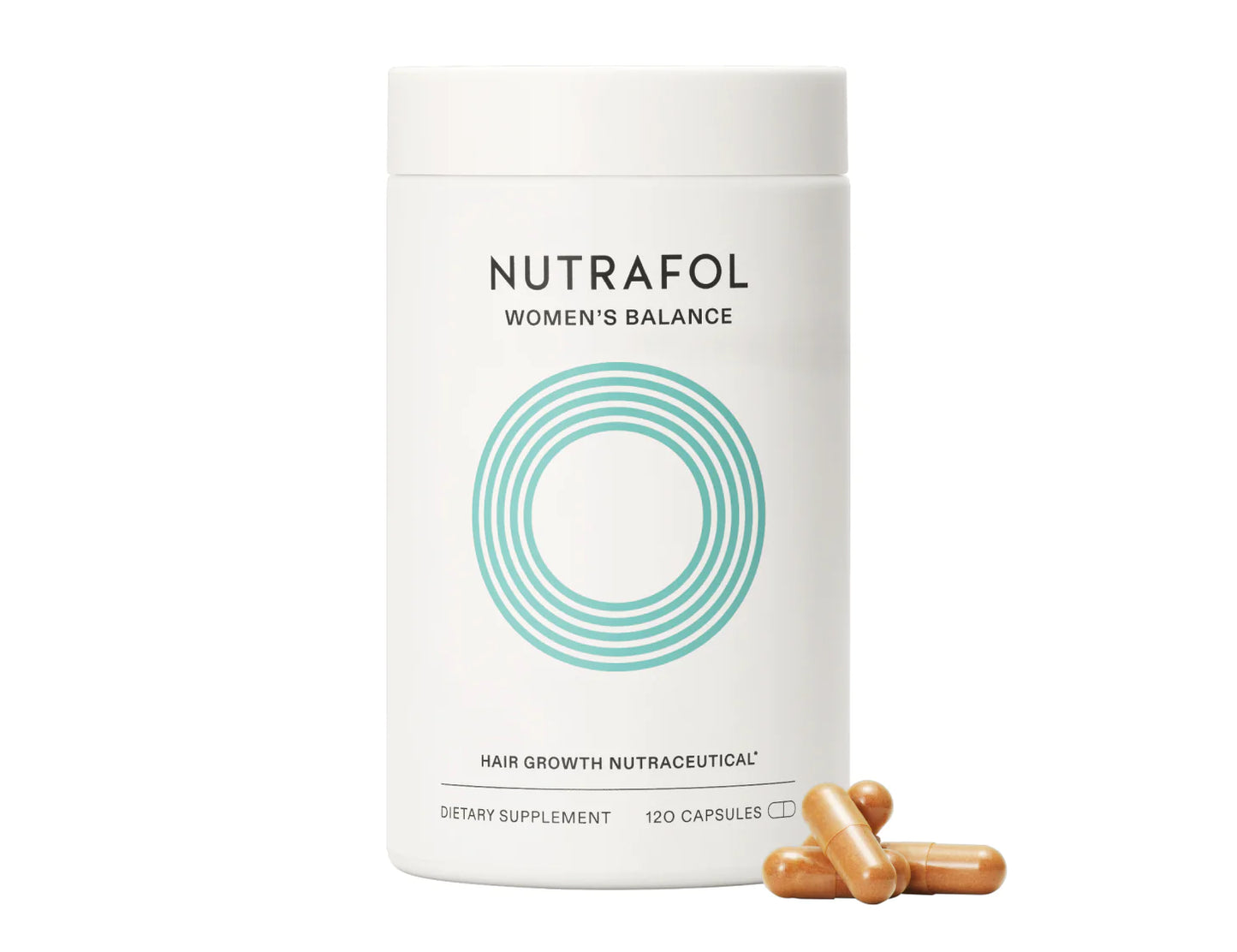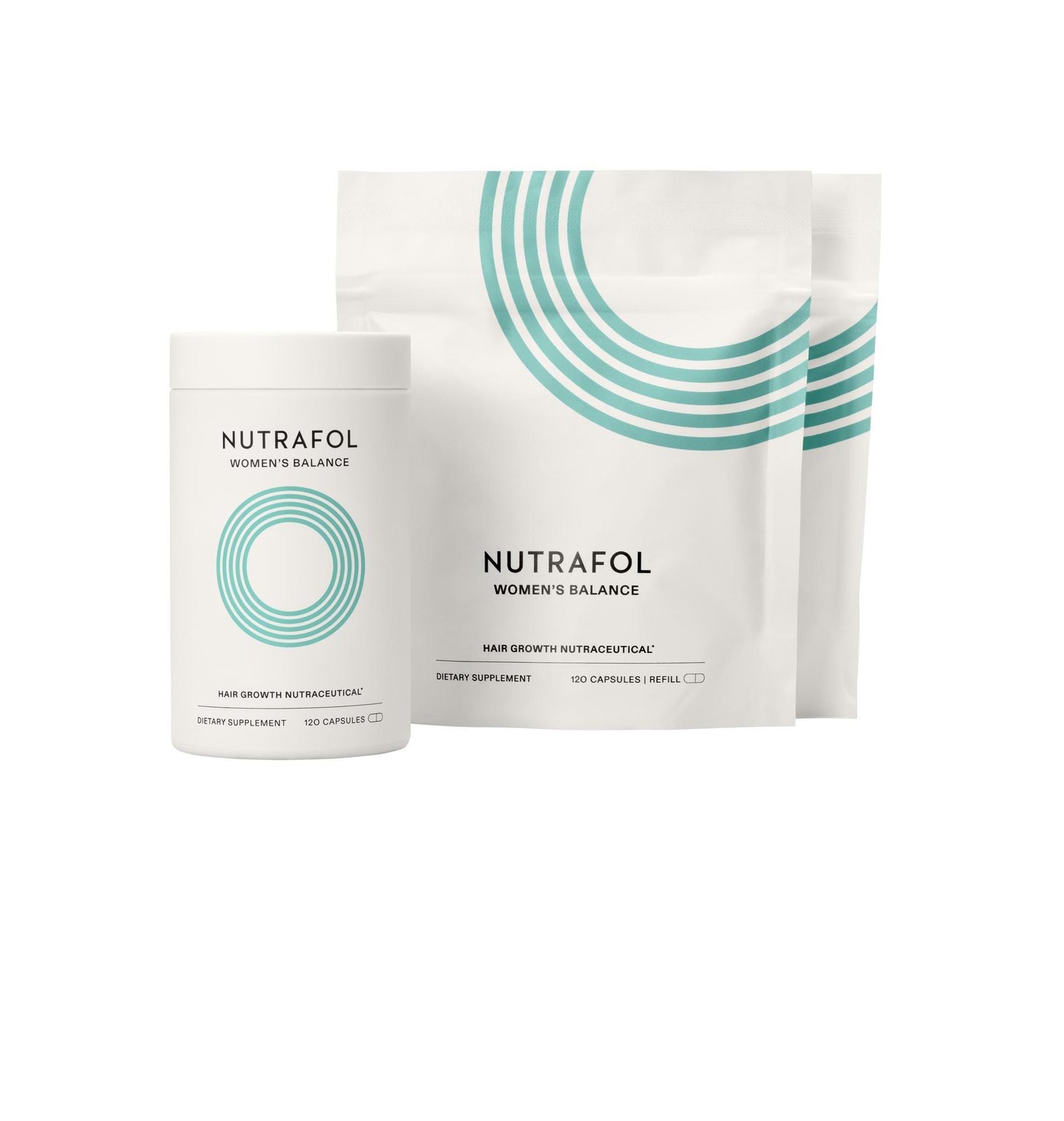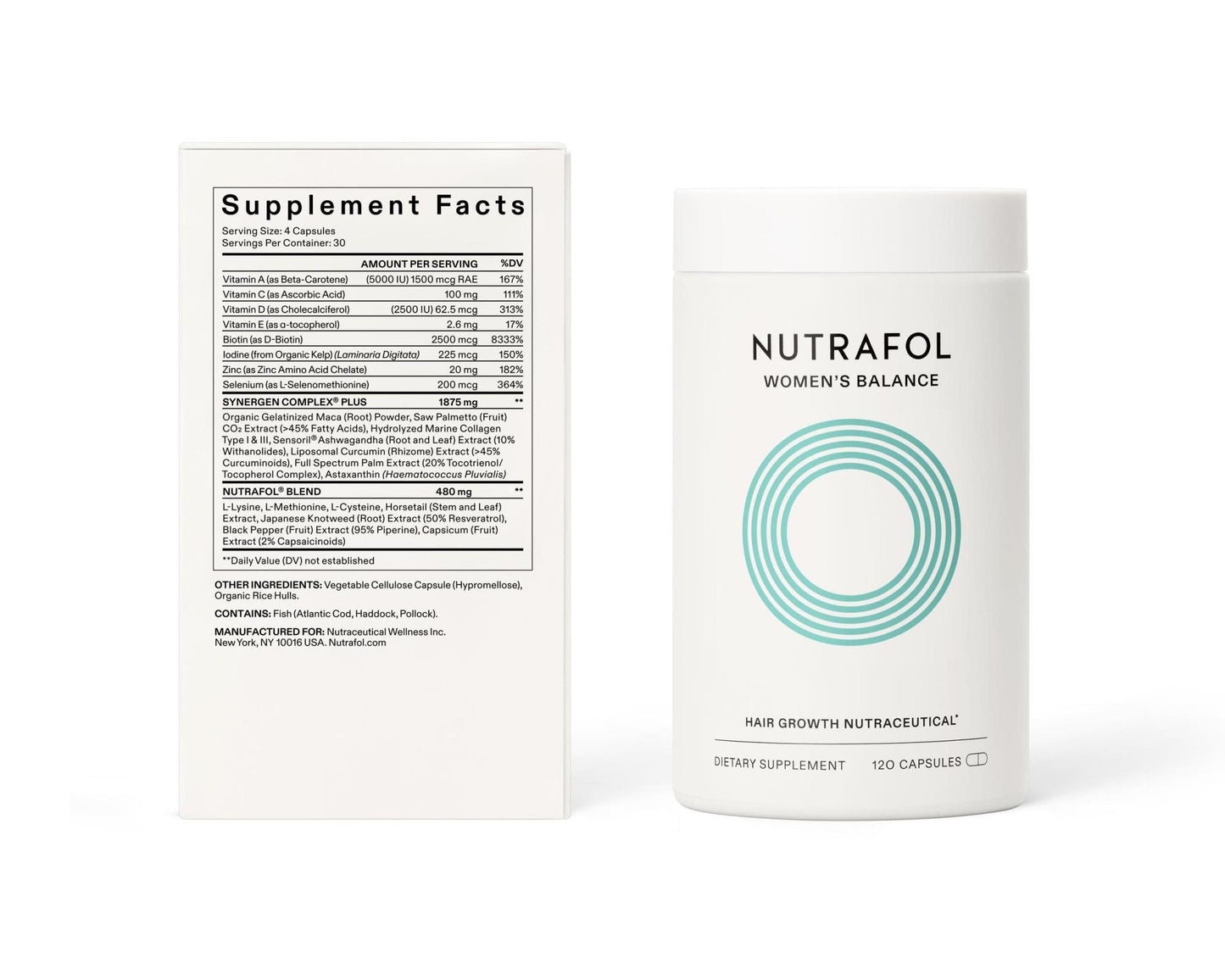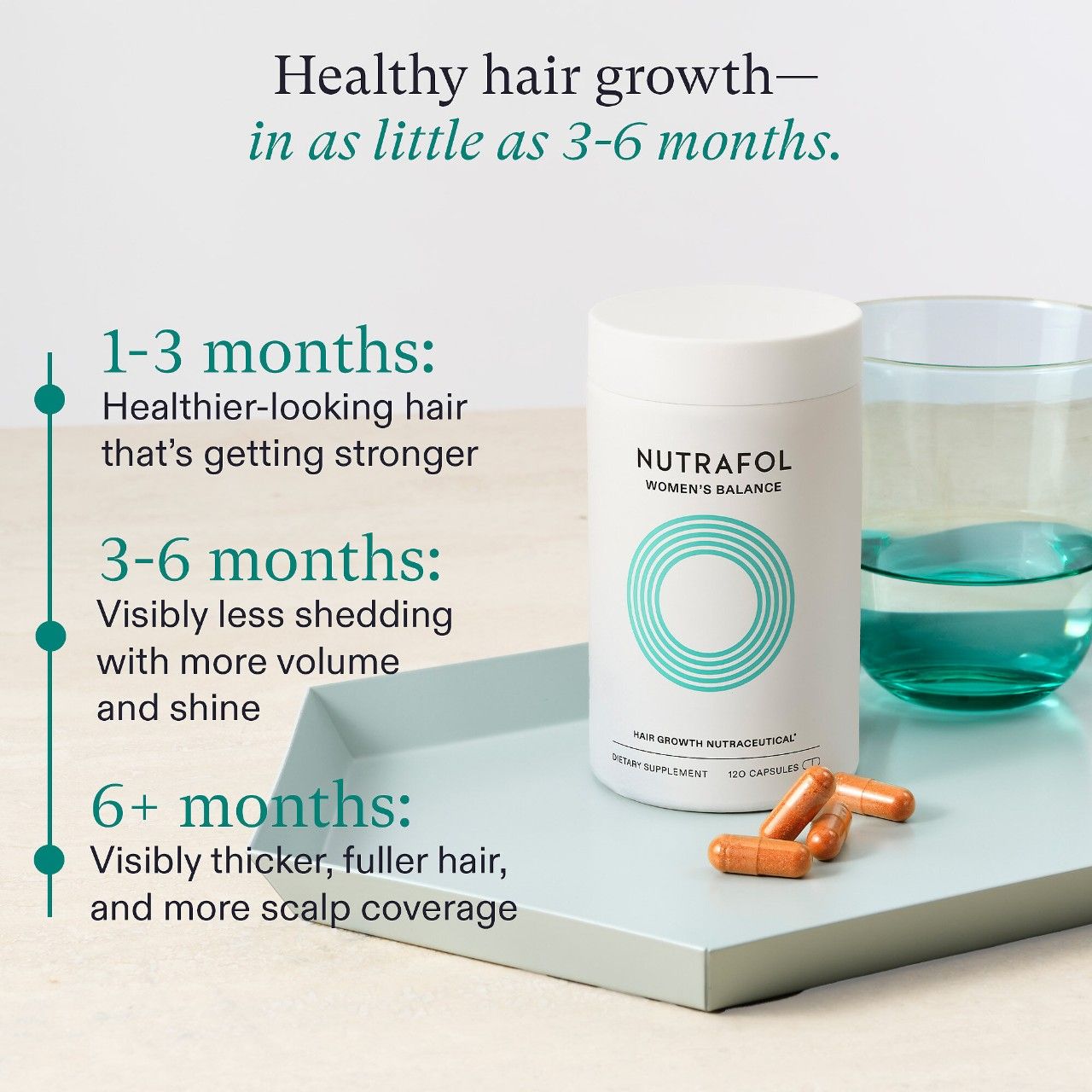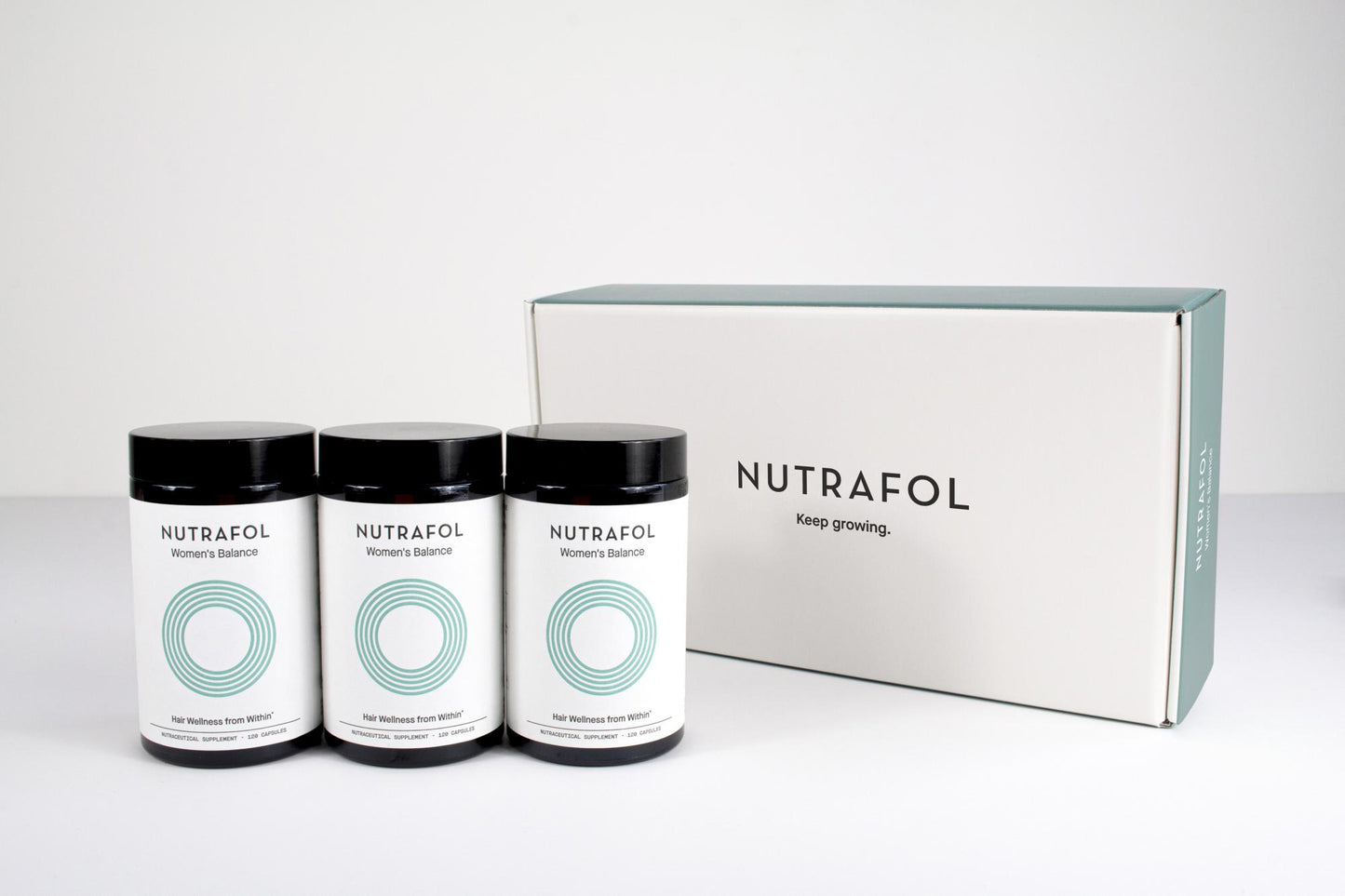 Free shipping on orders $50+