Advanced 5% Topical Minoxidil with DHT Blockers
Regular price
Sale price
$94.95 USD
Unit price
per
Sale
Sold out
Hair Restoration Institute

Advanced 5% Topical Minoxidil*

Topical Minoxidil* is FDA proven, with 76% of users experiencing some to moderate hair regrowth, 40% moderate to good hair regrowth and 8% dense regrowth. Our formula optimizes Minoxidil's effects and incorporate it in part of a comprehensive hair regrowth program.
How to Make Minoxidil Better
What Hinders Minoxidil from Working Well
Sebum from sebaceous gland blocks the hair follicle.
Minoxidil cannot penetrate the sebum as well to get to the dermal papilla (where hair growth occurs).
Minoxidil, which contains 30%-60% alcohol, stays on the scalp's surface and can cause irritation and itching of the scalp and drying of the hair shaft. Minoxidil works at the dermal papilla, not on the scalp surface.
Limited Penetration = Limited Results!


HRI Hair Solutions Scalp Therapy Dexpanthenol 12% utilizes Dexpanthenol to break up and dissolve sebum. Dexpanthenol also hydrates the Stratum Corneum layer (outer layer of skin around the hair shaft) making it more permeable to gases and liquids, such as Minoxidil.
After Dexpanthenol has hydrated the outer layer and dissolved the sebum, Minoxidil* in carrier solution penetrates down to the dermal papilla.
The Carrier Enhancement Agent product neutralizes the alcohol in Minoxidil to allow for better penetration and less irritation and dryness of the scalp. Remember, Minoxidil only works at the dermal papilla level, not on the scalp, so if it can't penetration it can't work. Minoxidil* in carrier solution can penetrate down to the dermal papilla and regrow hair better. The FDA says Minoxidil helps regrows hair; we maximize its potential.
Steps to Make Minoxidil Better

Mix with Carrier Enhancement Agent. The carrier lotion was designed from years of research and development. Maintaining Minoxidil in a liquid state longer, the carrier lotion allows it to penetrate deep into the follicle to have the maximum effect on the growth of the hair shaft. Consistent use of the carrier lotion enables you to use less Minoxidil to achieve a larger effective dosage level by converting it into a liquid that is more easily absorbed. Pharmacia & Upjohn Company recommends using 2ml of Minoxidil daily, but because of our improved delivery system, we reduced the amount of Minoxidil needed by 50% to 1ml daily.
Effective monitoring of treatment, Pharmacia & Upjohn provide no means of patient monitoring for Minoxidil effectiveness, leaving many patients unable to evaluate results and inclined to discontinue using Minoxidil. At HRI Hair Solutions, you'll receive a monthly check up and monitoring plan free that includes analysis of digital and microscopic and scalp evaluations. We want you to know how your treatments are working so together we can adjust your personal treatment plan based on you hair loss needs, goals and budget.
Better Application Methods. Pharmacia & Upjohn fail to recognize the importance of intrafollicular drug therapy.  T

he key to the carrier is the unique method of application, and Pharmacia & Upjohn's

 their application methods are not suited for this new type of therapy. The HRI Hair Solutions Gentle Shampoo, Carrier Lotion, and Dexpanthenol (12%) allow Minoxidil to reach the hair follicle and make it much more likely to obtain the desired result of hair growth.
Adding Bio.  Stimulating laser light therapy will encourage and accelerate the hair growth and bring in your hair thicker and fuller than just using Minoxidil alone.
Share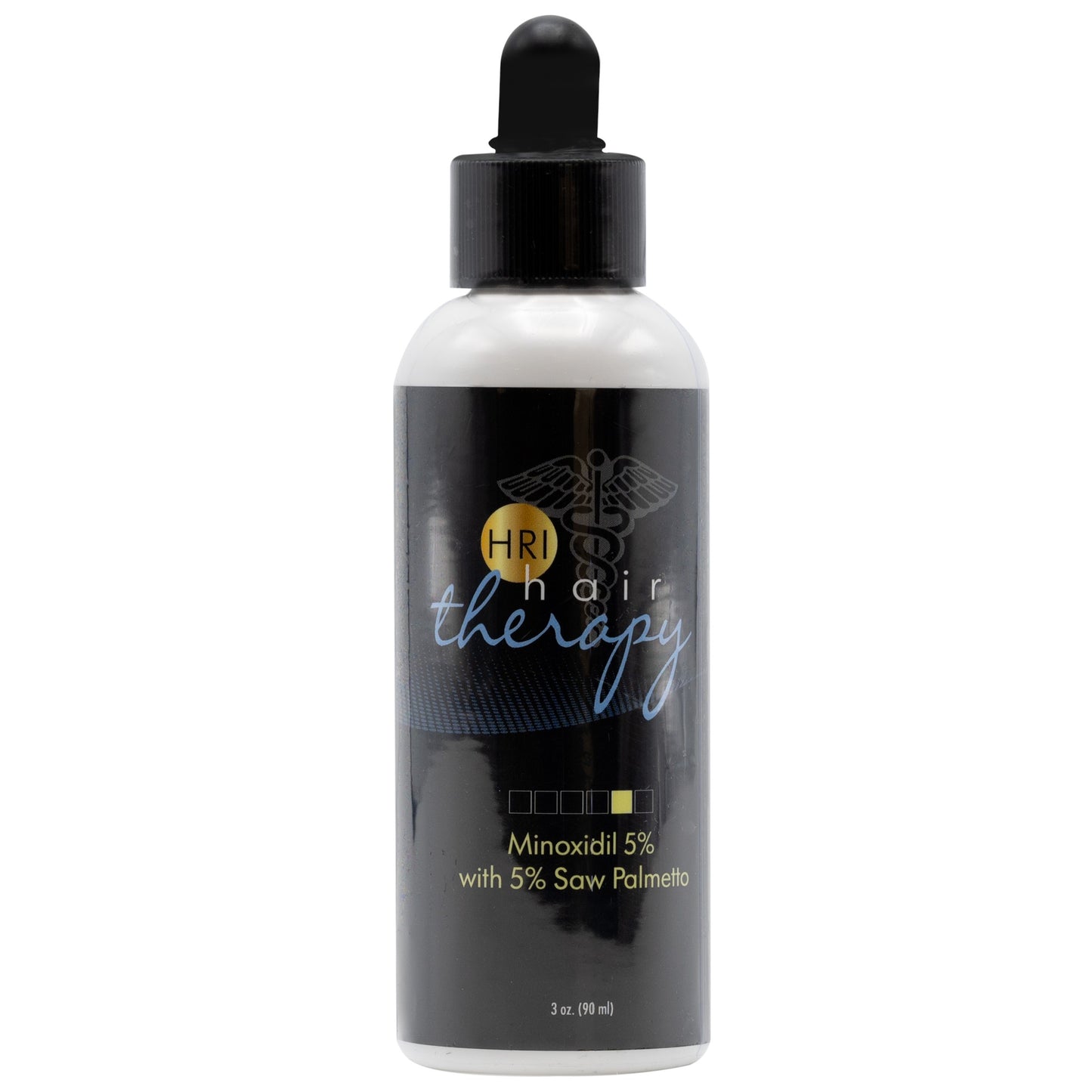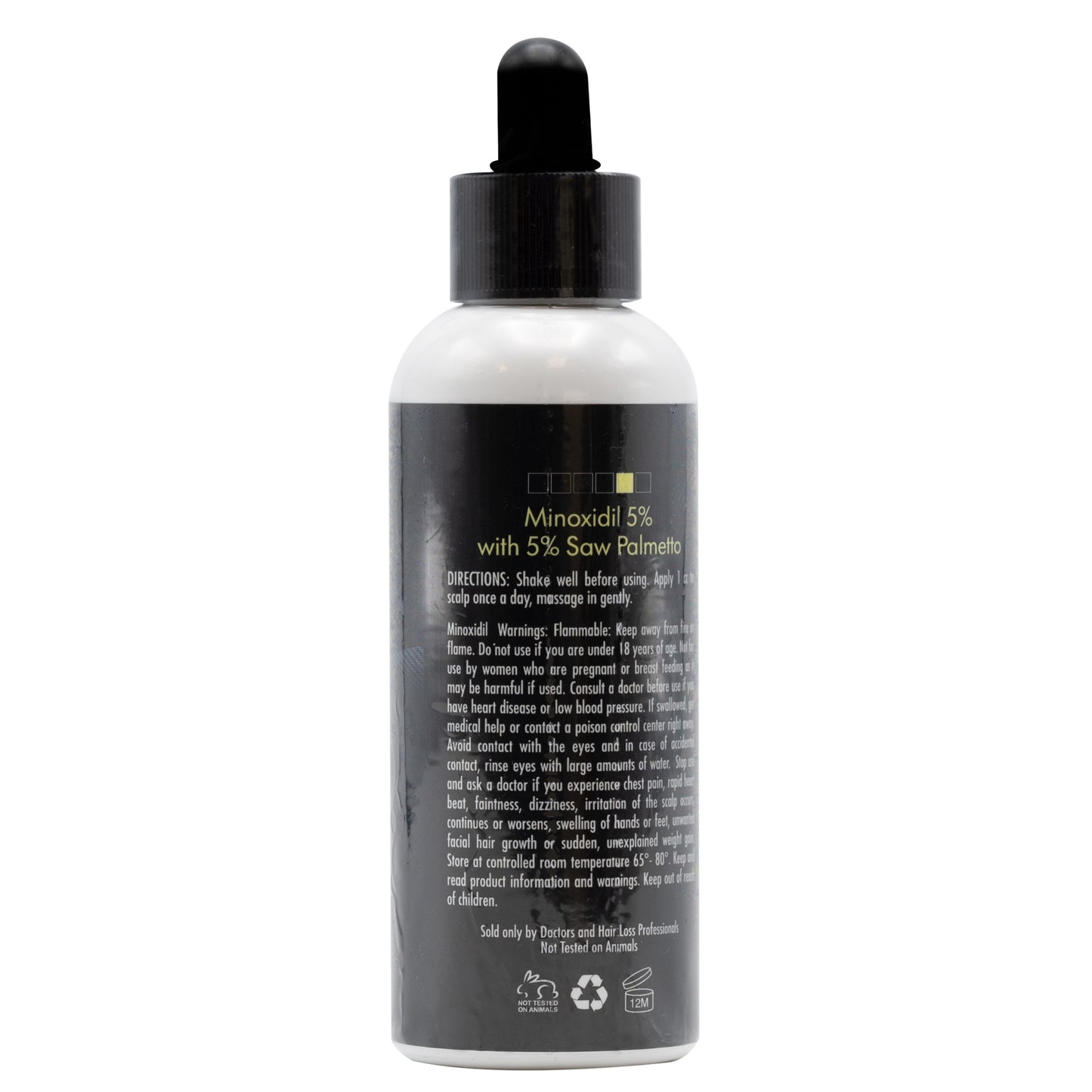 Free shipping on orders $50+